Listening to a recent episode of Weekly Web Tools by Dave Jackson made me aware of a very cool WordPress plugin called TubePress. TubePress is a plugin for WordPress that allows you to add a custom YouTube or Vimeo video gallery to a WordPress page or post very easily. Until now I have always done it manually, but I love how this appears to work …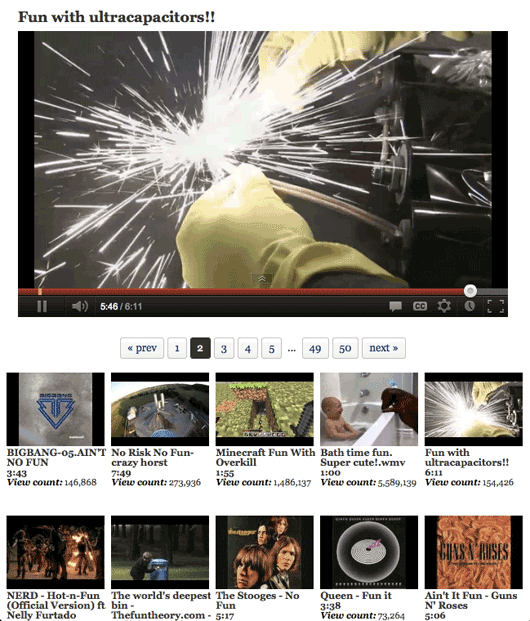 There are many different ways that you can customise the look and feel of your video gallery including customising:
How the video plays (embed, popup, etc.)

Where the video plays (on your site or the original)
How many thumbnails are displayed
Size of thumbnails and of video
much more …
You also have quite a few options for where the gallery is pulled from. Some of the source options that I could see being very useful are:
YouTube users "Favourites"

Videos from a YouTube playlist
Videos uploaded by a specific user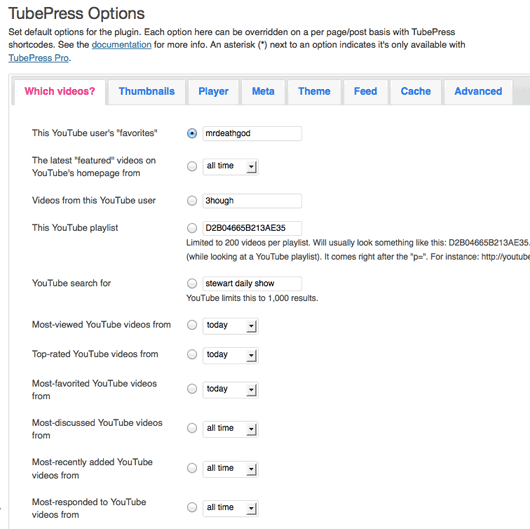 You can see this plugin in action on my test site, http://billhutchison.org/wptest/videos/, and find out more about it on the TubePress web-site.
As of writing this post TubePress I have been experimenting with Tubepress version 2.58. According to the TubePress web-site they have recently released the final release candidate of TubePress 3.0.0 and should be releasing the new version soon, which includes some great looking new options.